Mozzarella
The ingredient that makes every one of our pizzas so delicious! We make our mozzarella fresh every morning from Wisconsin cows' milk curd. When this cheese melts on our pizzas it releases its mild and refreshing flavors into every satisfying bite.

SAN MARZANO TOMATOES
This is a crucial element of our pizza and is what connects us directly to the original roots of pizza in Naples. San Marzano tomatoes are grown in the Valle del Samo. This tasty and sweet tomato is the only ingredient in our red sauce and ads the delicious depth of flavor all our pizzas possess.

OUR OVENS
Our ovens give our restaurant, Novanta Pizzeria, its name! We cook all our pizzas at 900 degrees and above. At that temperature it only takes about ninety (in Italian Novanta) seconds to cook the pizza to perfection. Our ovens, like the San Marzano Tomatoes, also connect us to the foundational Neapolitan roots because they are hand-made and imported from Italy.
novanta's Featured pizzas
Tomato Sauce
San Marzano Tomato and Olive Oil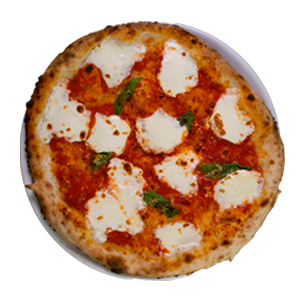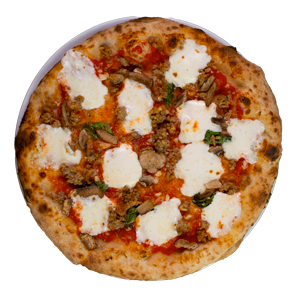 SALSICCIA
Mozzarella, Italian Sausage, Mushrooms, Garlic, Basil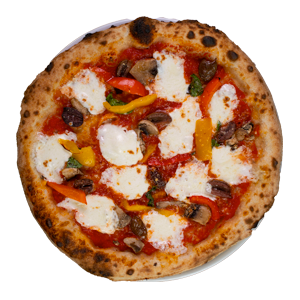 VegEtariana
Mozzarella, Roasted Peppers,
Olives, Mushrooms, Basil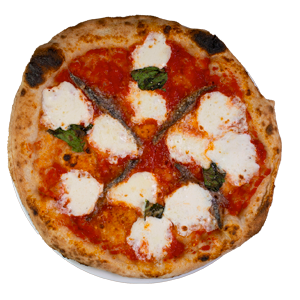 NAPOLETANA
Mozzarella, Anchovies, Basil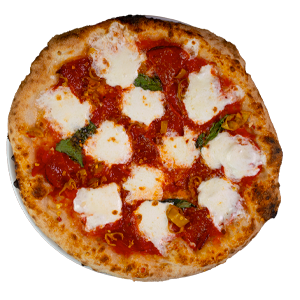 Pepperoncini
Mozzarella, Pepperoni, Pepperoncini Peppers, Garlic, Basil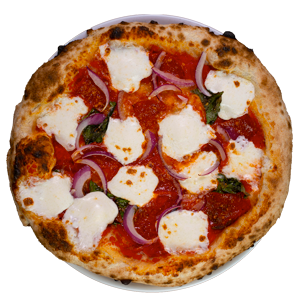 DIAVOLA
Mozzarella, Pepperoni, Onion, Basil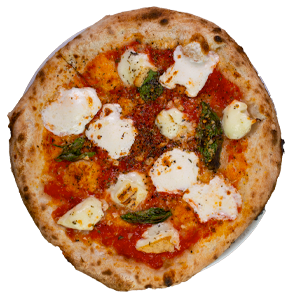 Pulcinella
Smoked Water Buffalo Milk Mozzarella, Oregano, Garlic, Basil
No Tomato Sauce
Olive Oil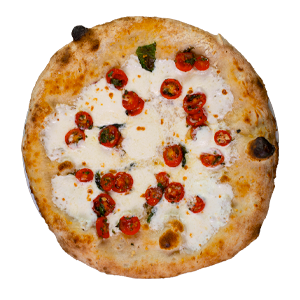 Siena
Mozzarella, Garlic Marinated Tomatoes, Basil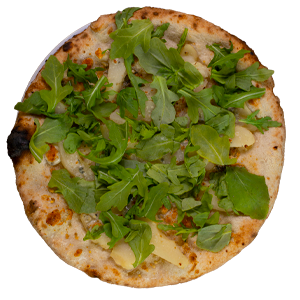 LOMBARDA
Pear, Gorgonzola, Arugula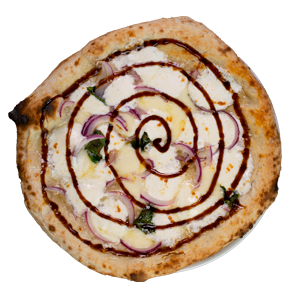 Alice
Mozzarella, Pecorino Romano,
Fontina, Onion, Basil, Balsamic Glaze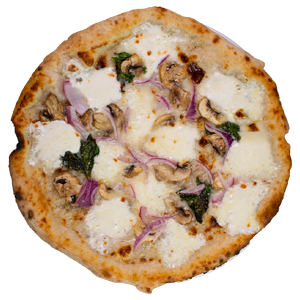 Marsala
Mozzarella, Marsala Cream, Mushrooms, Onion, Basil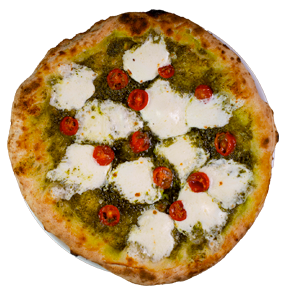 pesto
Mozzarella, Pesto, Cherry Tomatoes, Pecorino Romano (no nuts)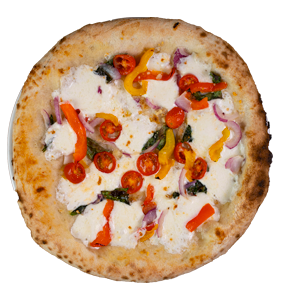 ToscanO
Mozzarella, Cherry Tomatoes,
Roasted Peppers, Onions, Garlic, Basil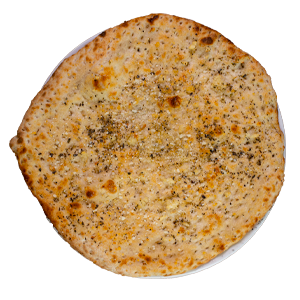 Focaccia
Focaccia with Pecorino Romano, Oregano, Garlic.
Served with Olive Oil and Balsamic Vinegar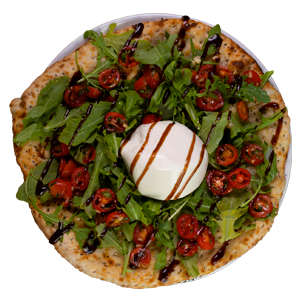 Pizza Novanta
Burrata, Garlic Marinated Tomatoes, Arugula, Balsamic Glaze,
on top of our Focaccia
-Available in-store only-